So yesterday I went to the house to check out the fridge measurements and took a few pics of the bathrooms to help inspire G's thinking about getting new faucets. Check out the current fixtures:
Here's the rest of the rooms:
First one, room color and wallpaper not so bad but fixtures not the best. Second one, wallpaper and countertop not the best but fixtures not so bad... What to do?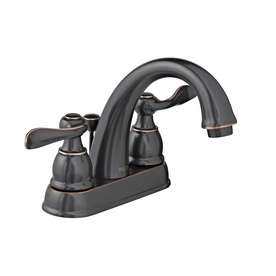 Here's what I'm hoping for.. something like this would be nice... What do you think?